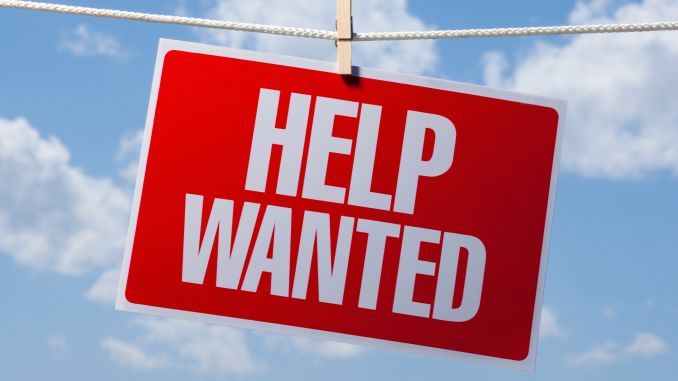 Need An Agent
PUBLISHED AUTHOR CHARLES N. DIORIO SEEKS AGENCY REPRESENTATION FOR HIS NON-FICTION MEMOIR: HARD TIME WITH AARON HERNANDEZ
---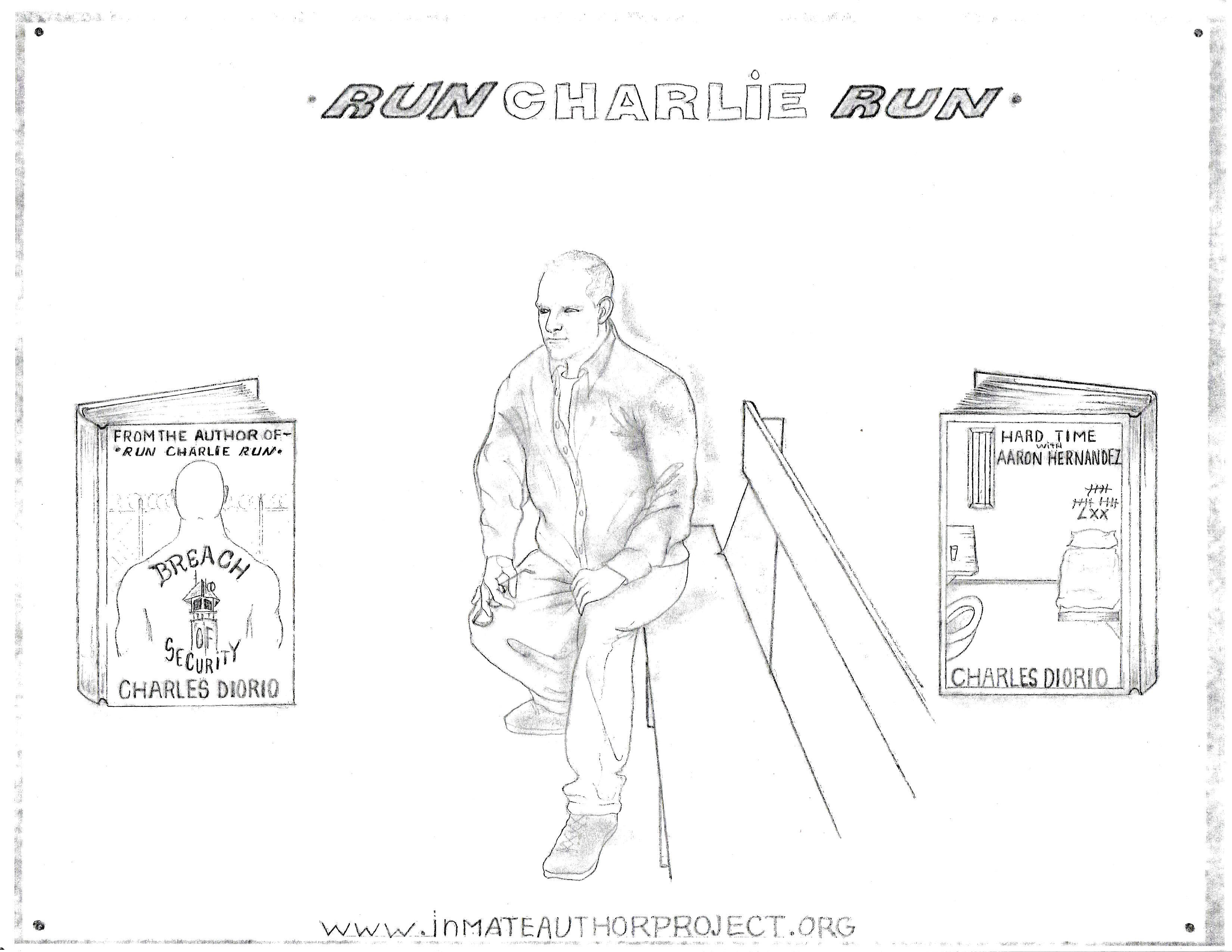 NEW RELEASE COMING SOON IN DECEMBER!
BREACH OF SECURITY!
A character driven fiction where the characters represent universal truths. Written purely as commercial literature, it tells an important socially provacative story. A true rollercoaster ride from beginning to end.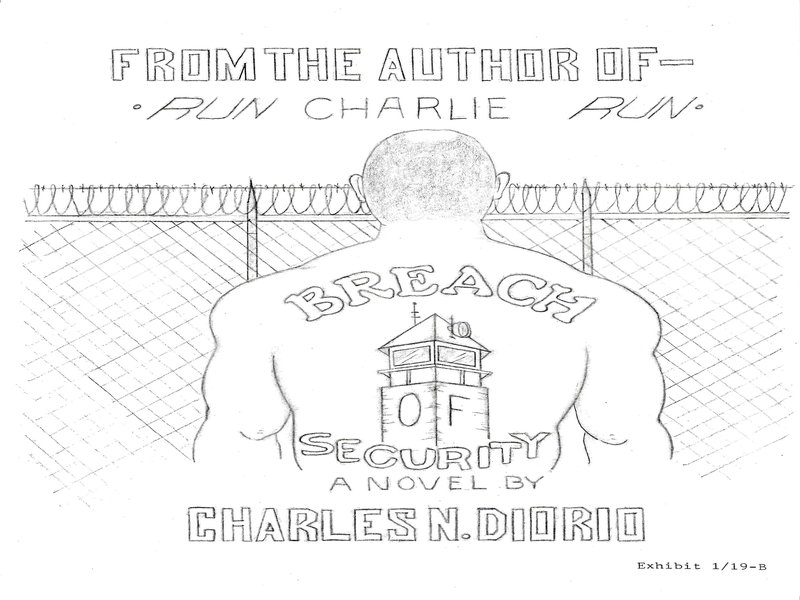 ---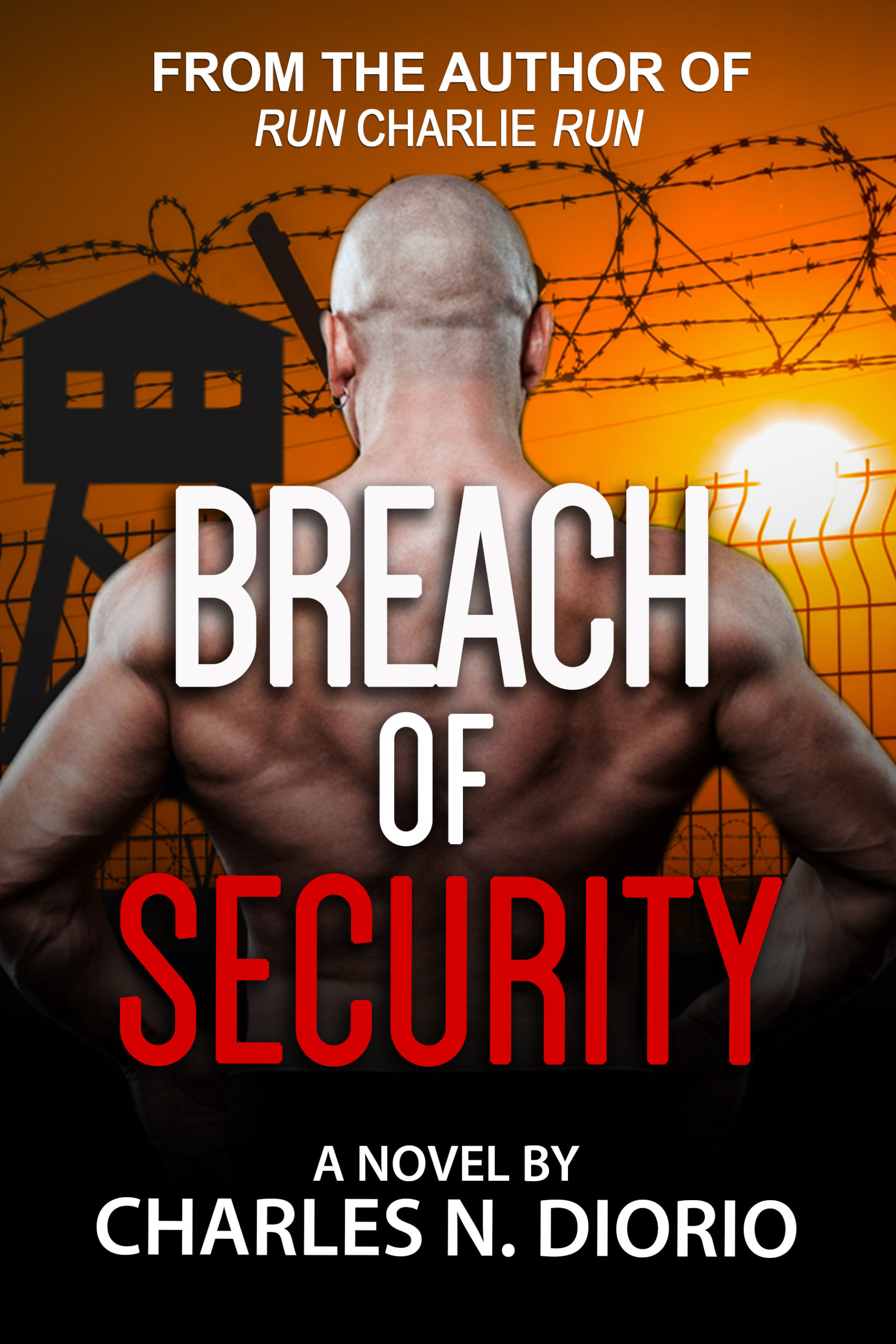 BREACH OF SECURITY!
Crime, Drugs, Corruption, Murder. A crisis in a modern prison . A glimpse of living on the edge of existence.
The novel, Breach of Security, is a sordid pedestrian tale. Lucid and graphic, it moves effortlessly from the streets of Chelsea and Somerville, Massachusetts into a Commonwealth prison.
It's a story of low level drug dealers targeting correctional facilities and the rampaging effect this trafficking has on people, and institutions involved.
Breach of Security is character driven fiction; characters represent universal truth and universal themes. Written as commercial literature, it tells an important socially provocative story.
Mr. Diorio's work is powerfully written. It's a roller coaster ride from start to finish. Desperate characters live on the edge of existence and institutions can't escape Diorio's scrutiny ; his ever exploring evolution of culture.
From the author of Run Charlie Run A novel by CHARLES DIORIO
---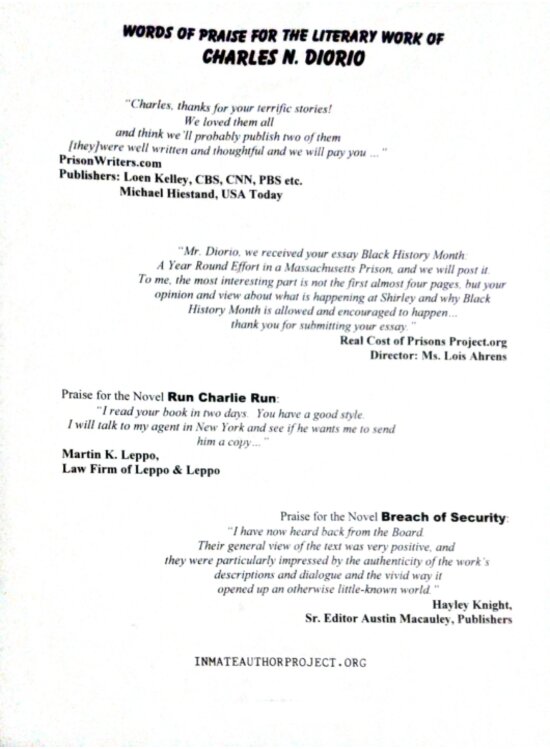 Author Charles Diorio is seeking a web savvy volunteer/assistant. If interested please write or e-mail AuthorCDiorio@mail.com
Incarcerated Author Seeks Social Media Volunteer.
Published inmate author needs a socially conscious web-savvy volunteer to help create Crowdfunding campaign ... manage Twitter, websites and make and take telephone calls . If interested you must respond with your address and all replies will be made by regular first class mail only . No E-mails will be responded to ... serious interest must provide a mailing address for a response ... All queries will be responded to by regular mail only .
"Fiction is the truth, inside the lie"
Stephen King
.